With ArborGen Seedlings, You Can Be Confident You'll Get Results and Support
Fastest & Greatest
Financial Return
Highest Quality Seedlings
& Best Genetics Available
Unmatched Reforestation
Service & Support
You Don't Have to Wait 25 Years to Know You Got It Right
With ArborGen seedlings, you'll know you've planted the very best you can get. And you'll enjoy seeing healthy, vigorous growth starting with the first growing season. You'll feel confident you've made the best long-term decision to maximize your financial returns.
Advanced Genetics in the Highest Quality
Bareroot and Containerized ArborGen Seedlings
MCP® 12 Years, 60+ Feet, Coastal Plain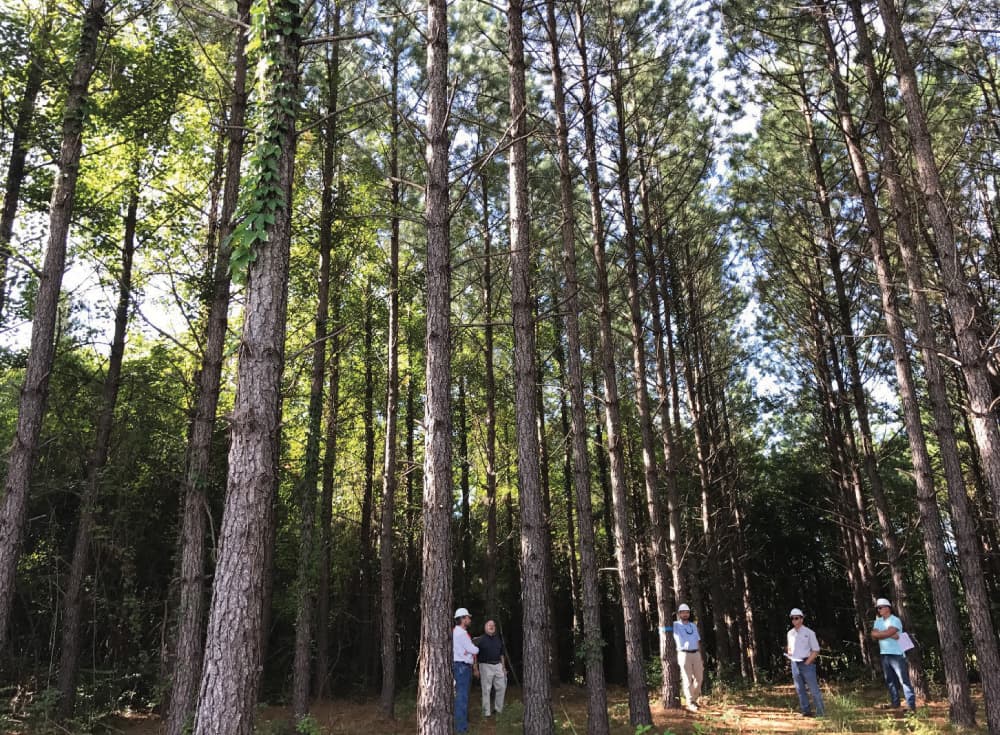 Grow the Healthiest, Highest Quality Timber:
 
Most sawtimber per acre
Fast-growing, high-quality logs
Consistently straight, disease-resistant trees
MCP® @ 3.5 Years, 18 Feet, Piedmont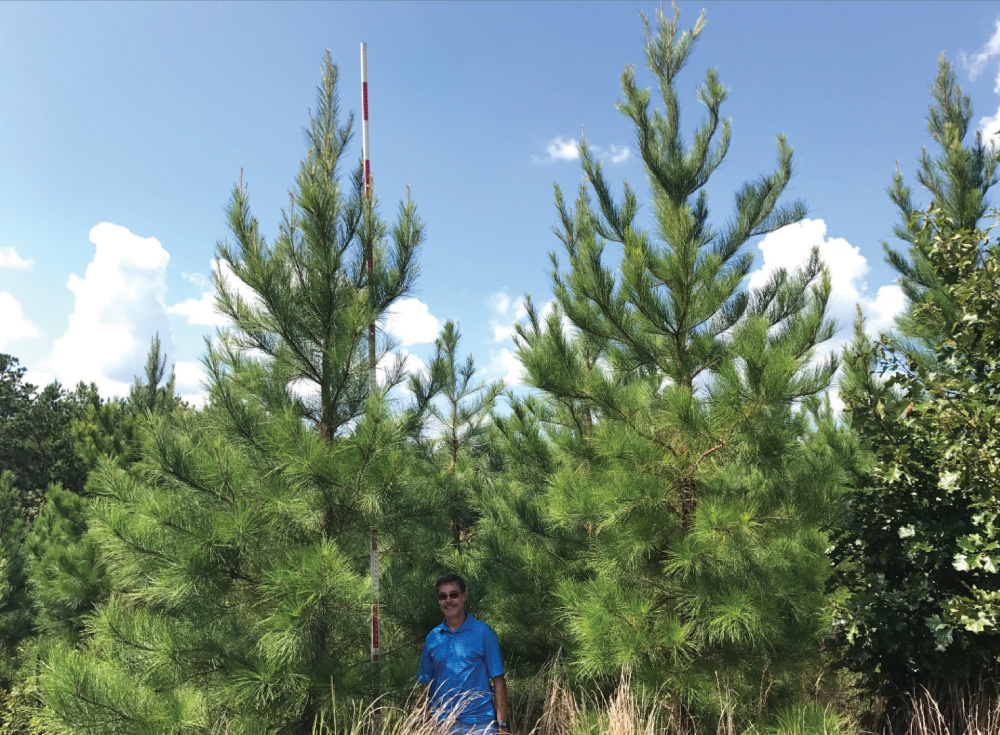 Receive the Fastest, Maximum Financial Returns:
 
Earliest thinning
Earliest sawtimber harvest
Invest $1, Get $17 in return
Varietals, 10 Years, Florida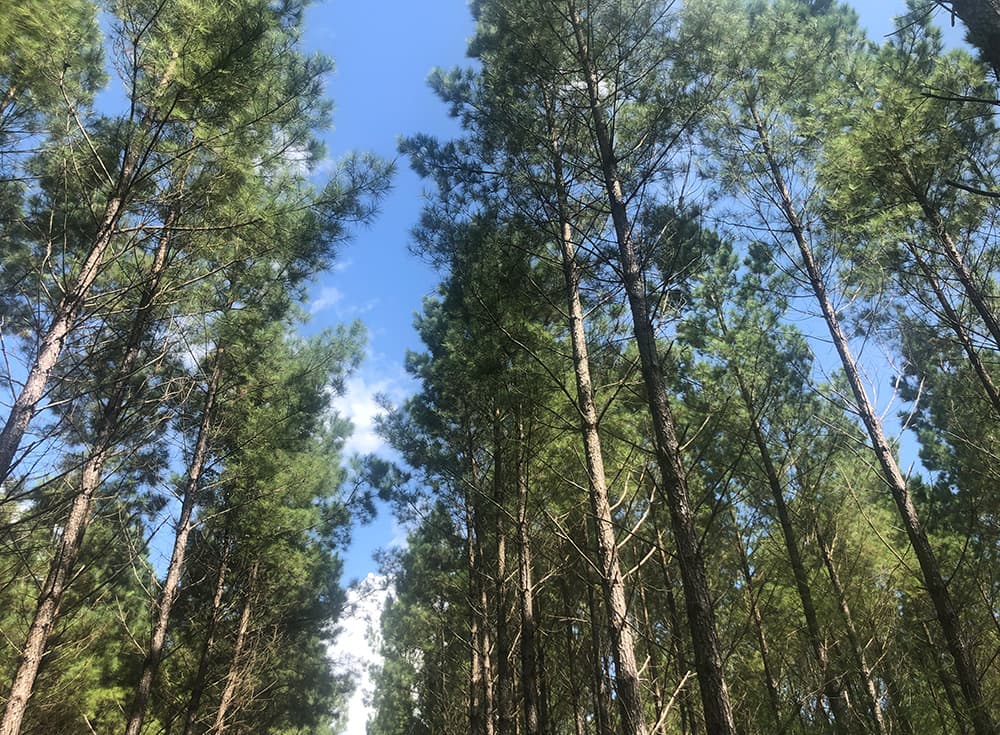 Benefit From Highest-Performing Region-Specific Genetics
 
Very high proportions of sawtimber per acre, in the range of 85 to 95%
Independent, third party verified data
Supported by the industry's only seedling Quality Assurance Program
MCP® @ 3.5 Years, 18 Feet, Piedmont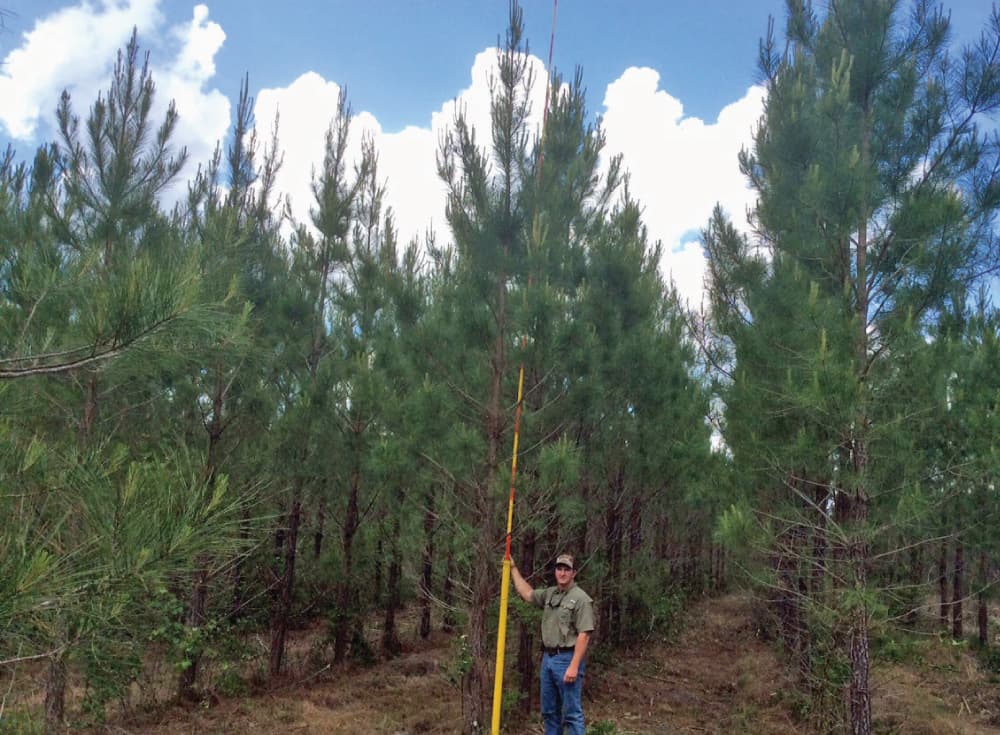 Get Expert Reforestation Service & Support from Trained Forestry Professionals:
 
Deepest expertise in genetics, finance, and silviculture
Reforestation advice given with respect for you, your land, and your investment
Transparent, clear performance data delivered with integrity
Rely On the Best Seedling Genetics
Feel Confident
 

You've made the right decision and gotten the best value for your money to achieve the greatest financial return
Be Proud
 

Knowing you've planted the highest-quality seedlings available to reap the best results for those who count on you
Enjoy Security
 

Your wise investment now in advanced genetics means you can profit in any timber market in the future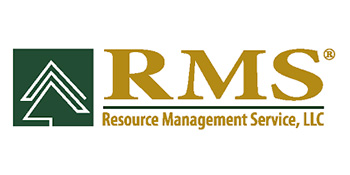 rms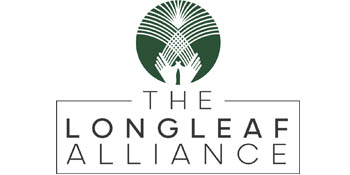 The Longleaf Alliance Logo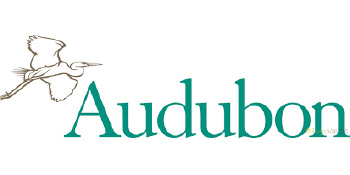 Audubon Logo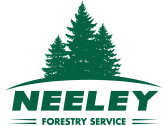 Neeley Forestry Services Logo

Print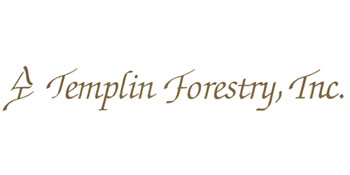 Templin Forestry Inc Logo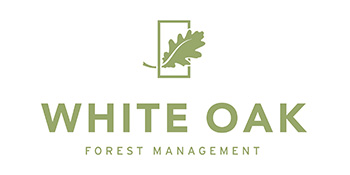 White Oak Forestry Management Logo

Milliken Forestry Icon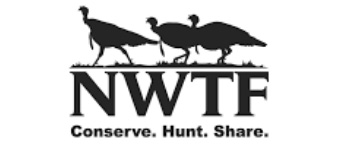 NWTF Logo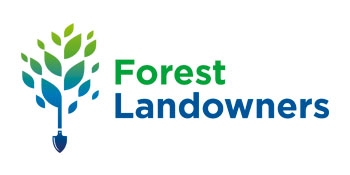 Forest-Landowners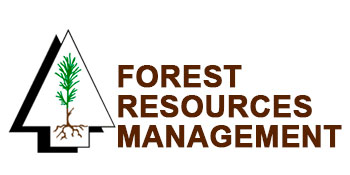 Forest-Res.-Management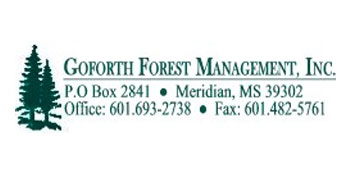 Goforth-Forest-Management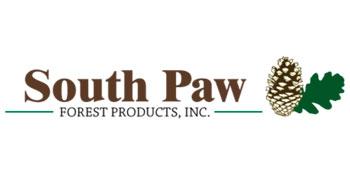 South-Paw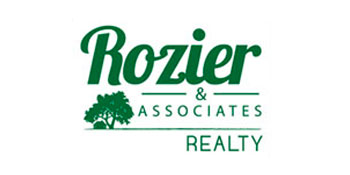 Rozier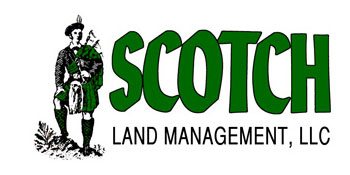 Scotch-Land-Management
Varietals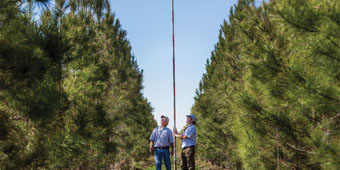 Get more revenue sooner with the most sawtimber trees possible per acre
MCP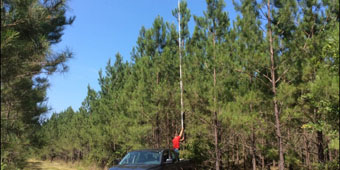 Get a revenue gain of 40% or more from your timber land
OP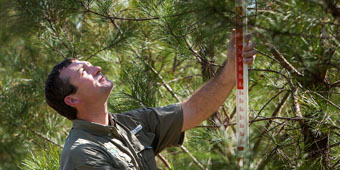 Get improved volume gain and quality traits for your forest
Hardwoods
Create your dream habitat for recreation, reclamation or revenue
What Makes ArborGen The Right Choice?
Our scientifically proven results & statistical data show without a doubt that when it comes to seedlings, choosing the best – the most advanced seedling genetics you can get – is the wisest financial choice you can make.   
To see for yourself, Request a Demo of our Seedling Revenue Calculator to learn how you can feel confident you've made the best seedling decision for your land.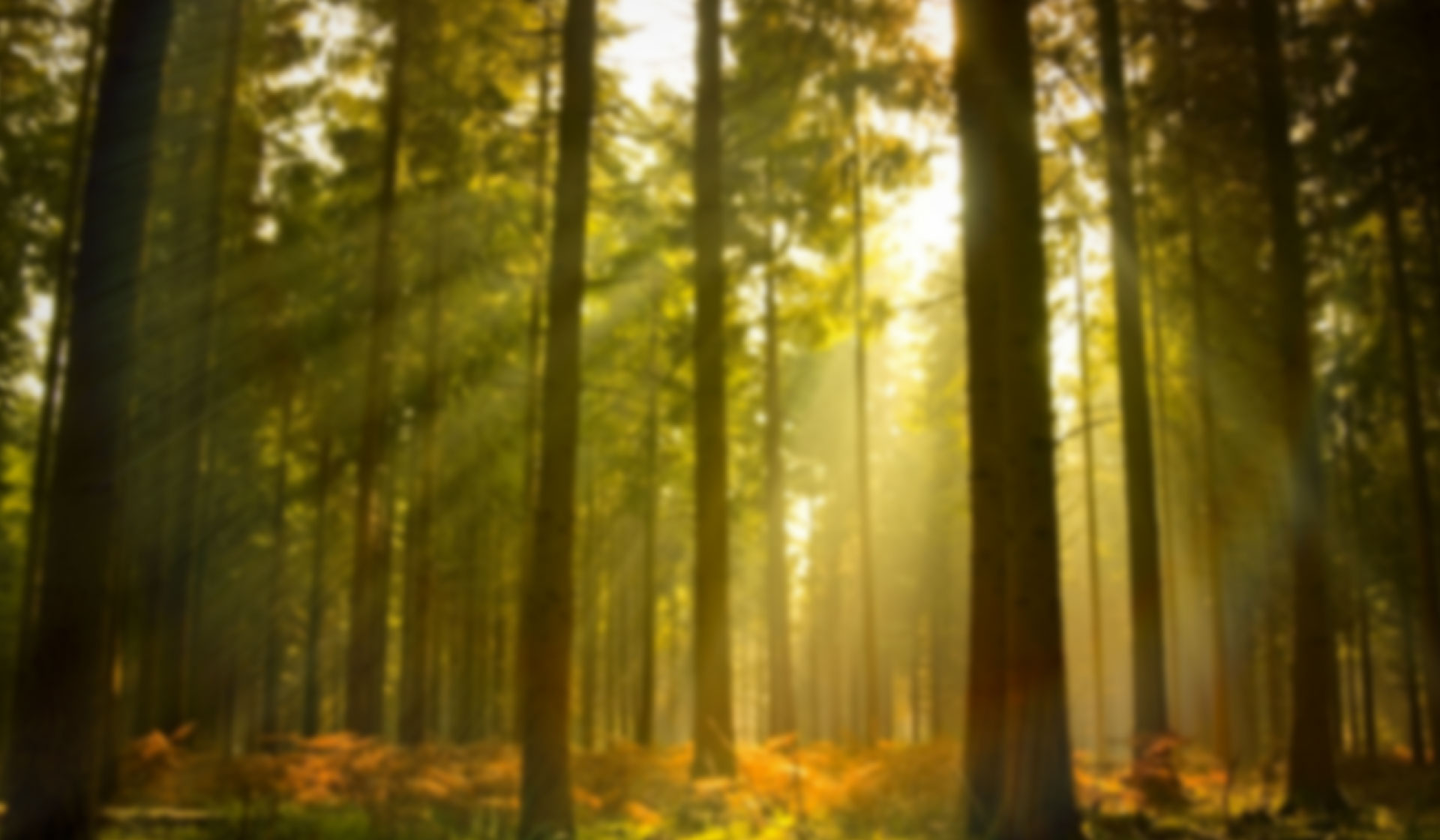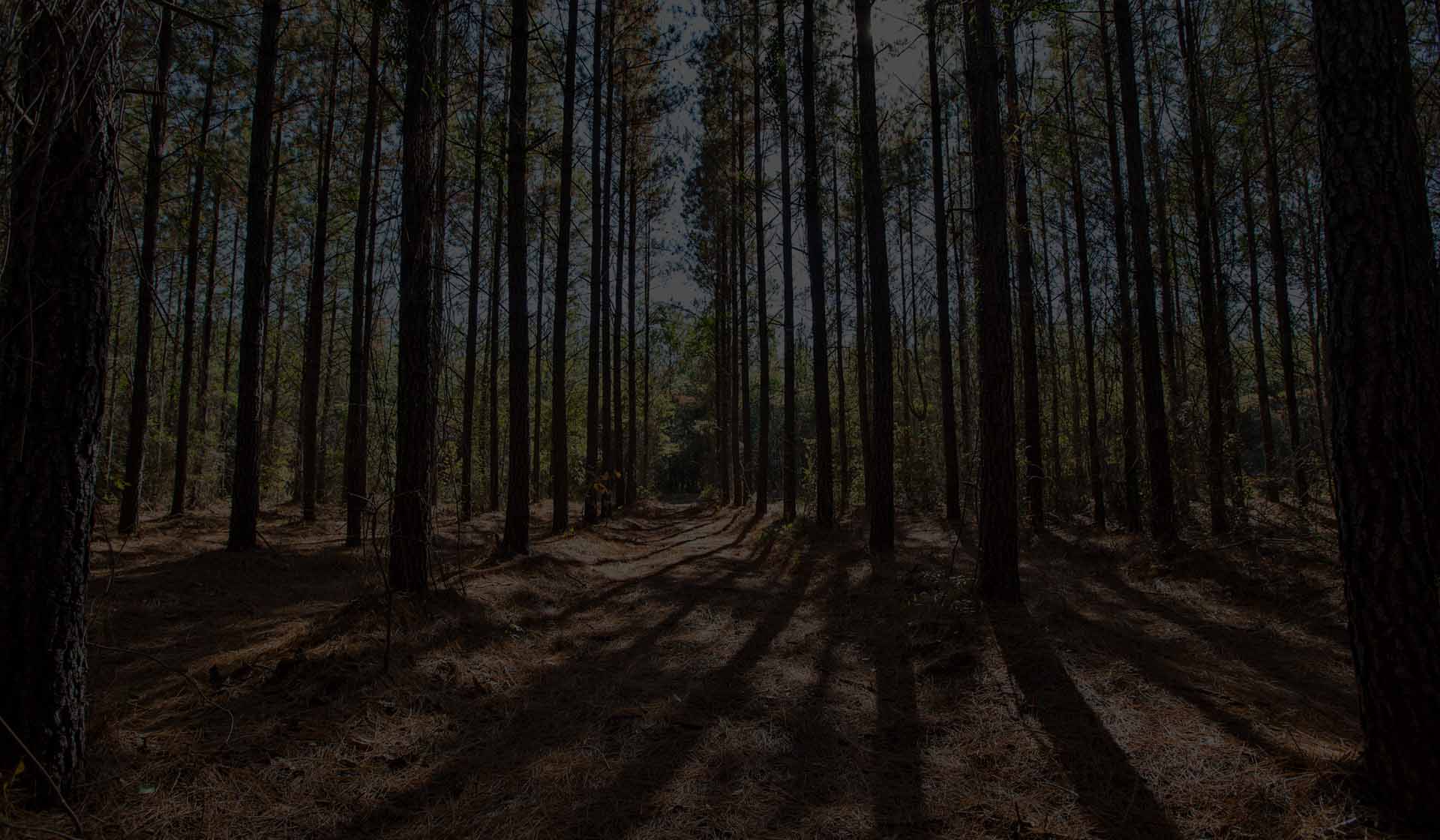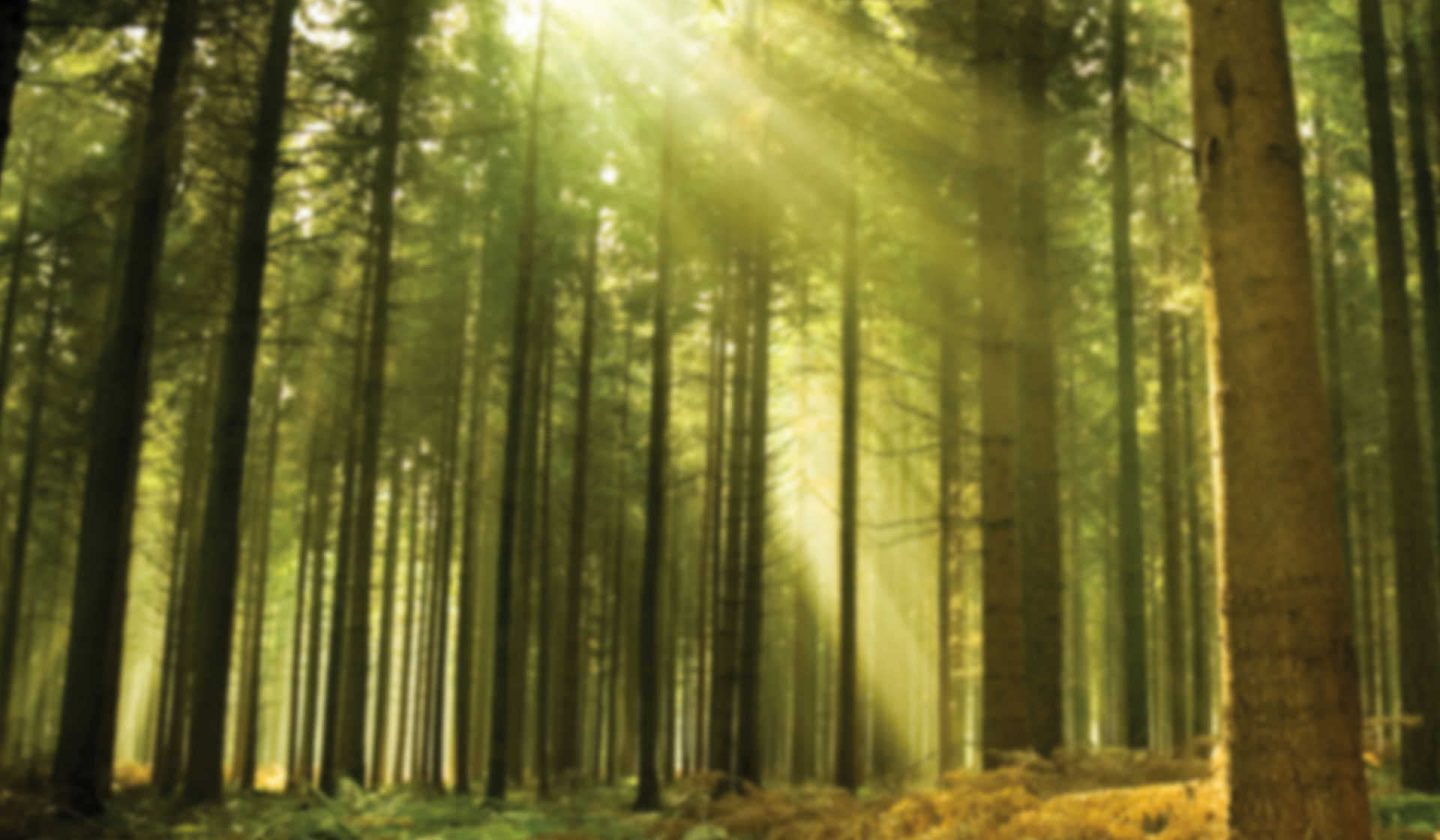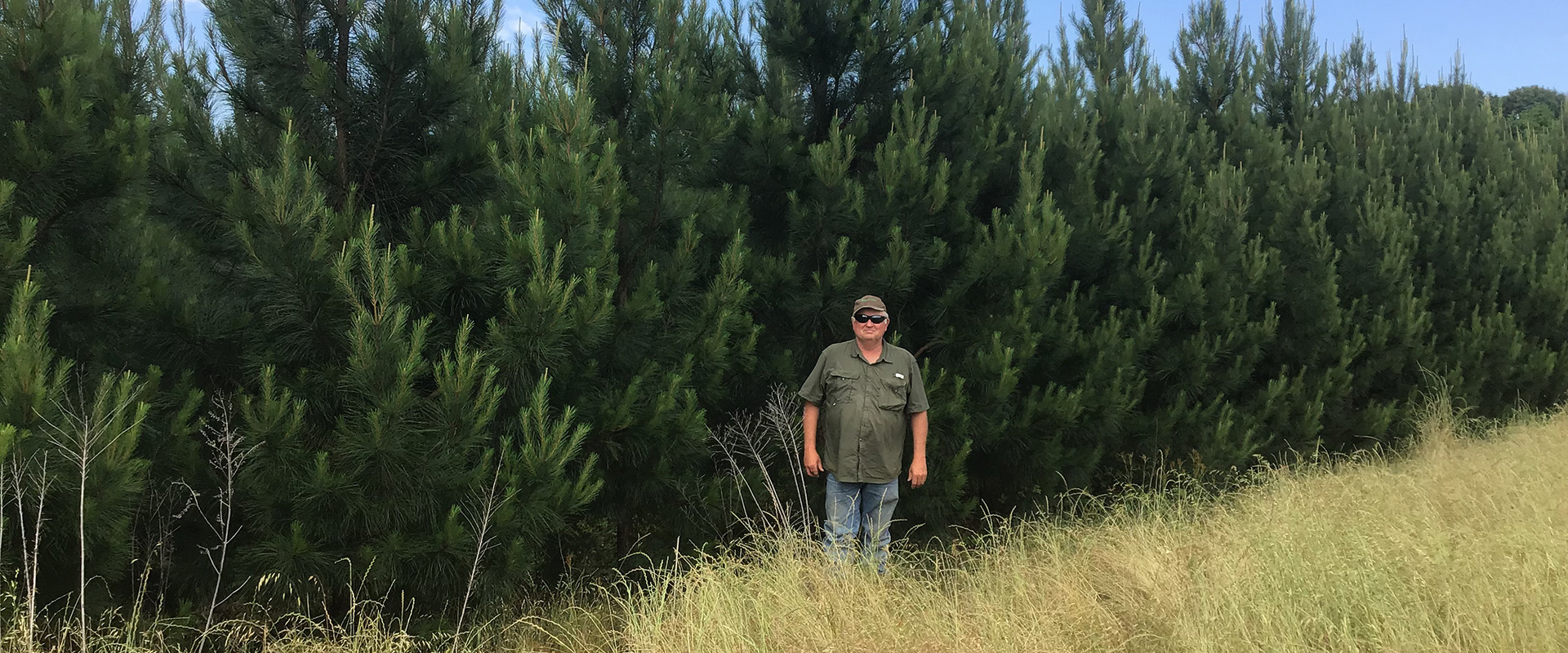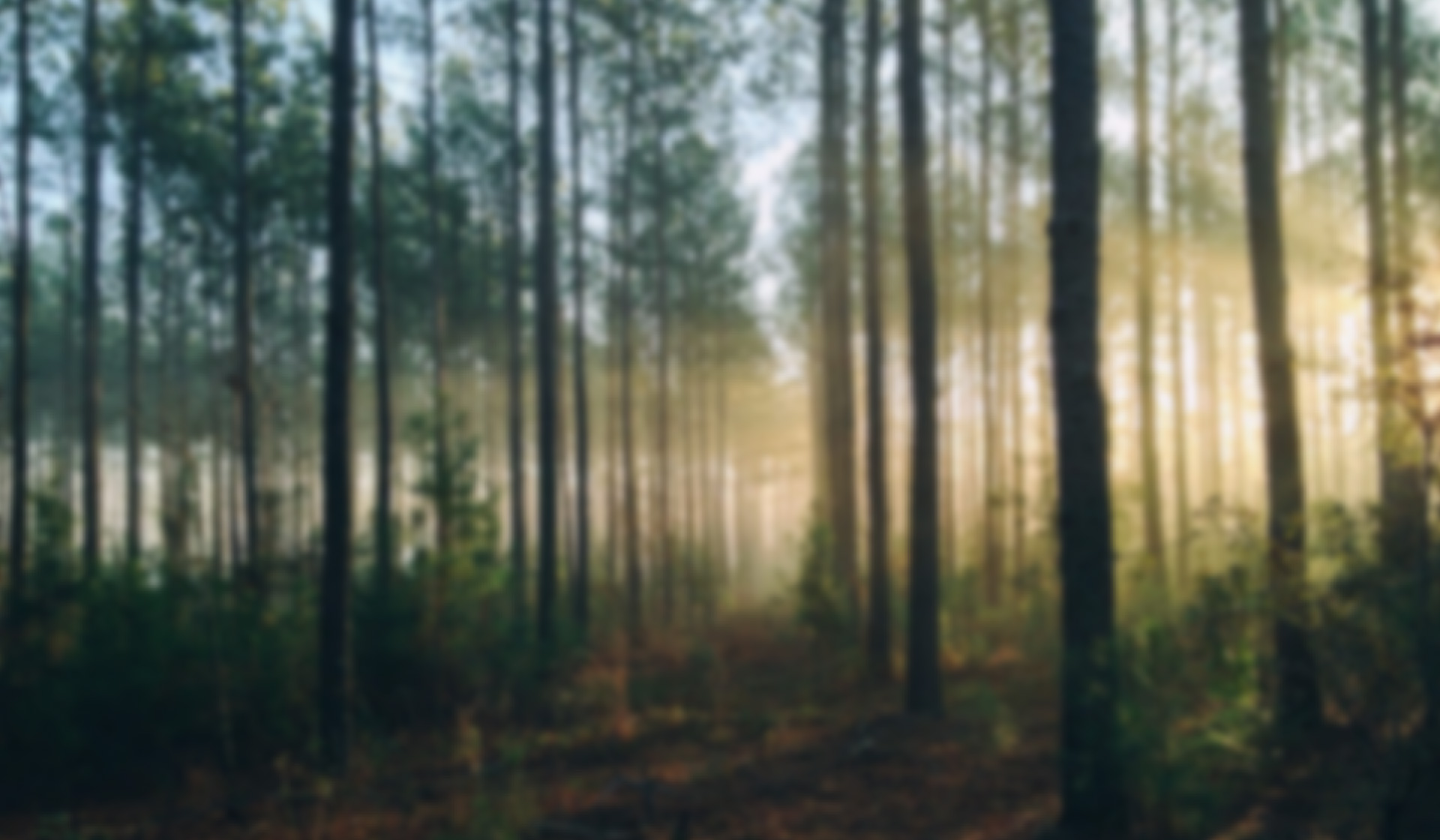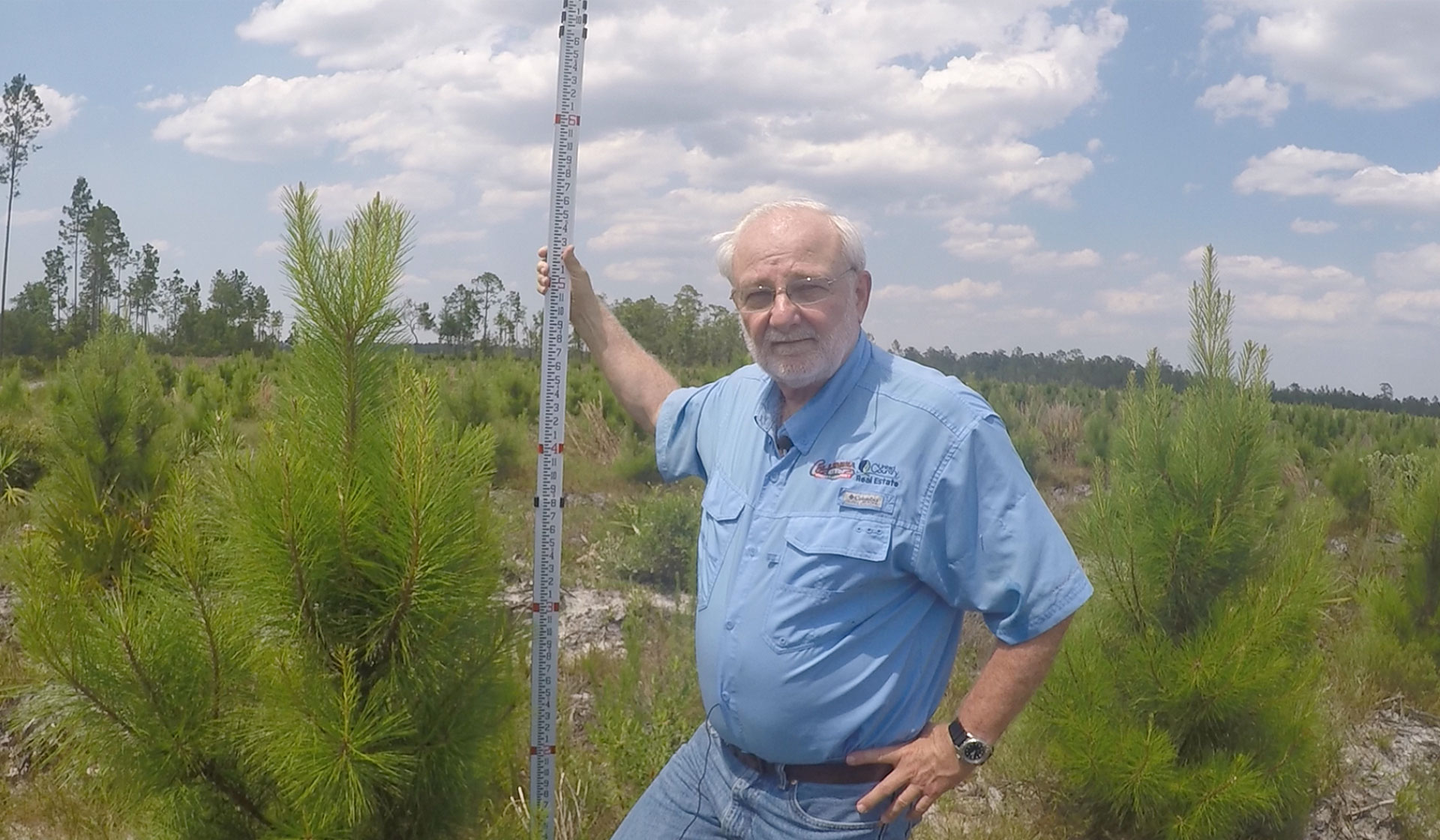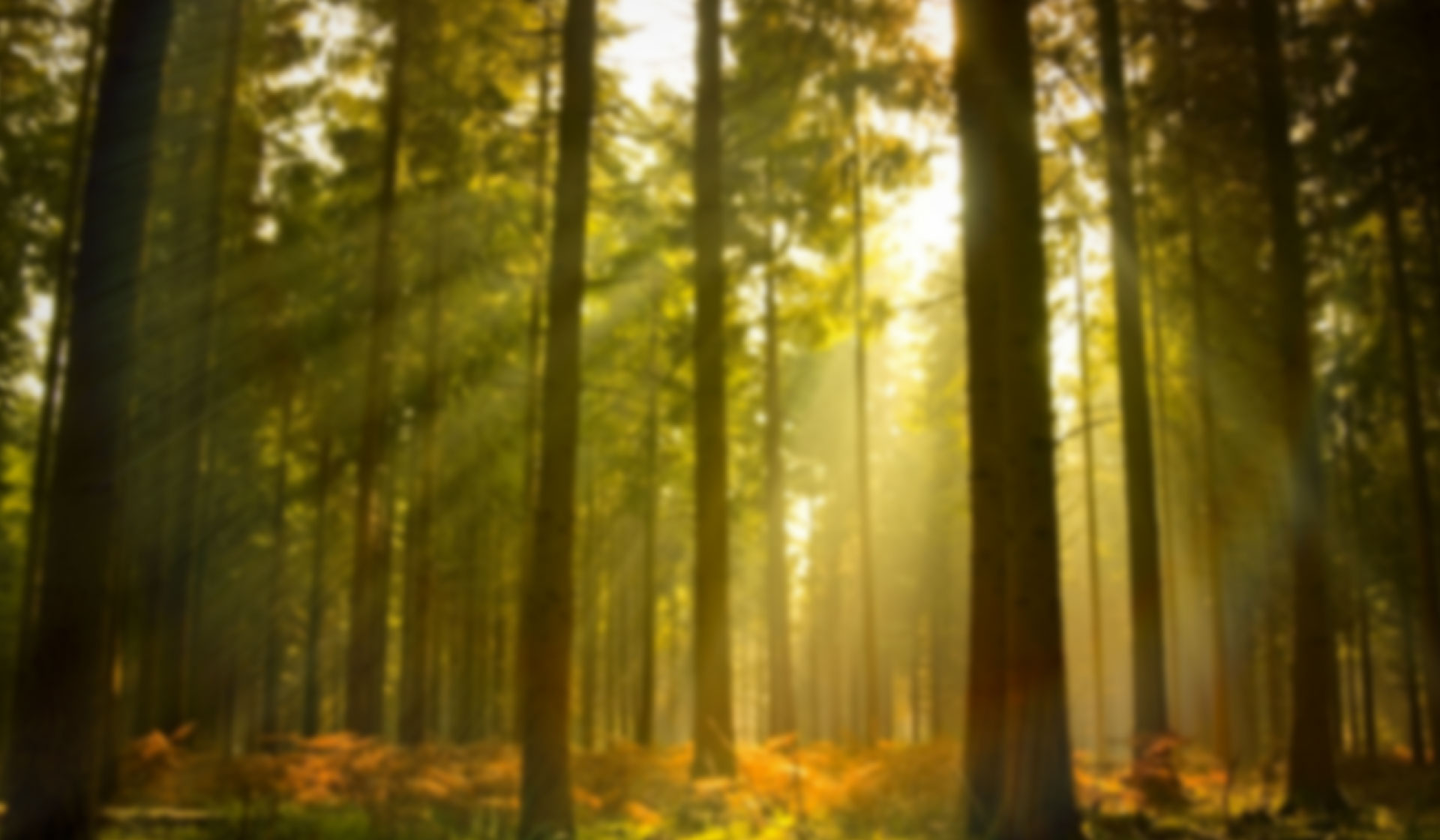 David Hall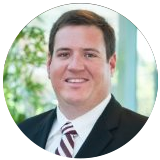 David Hall, Landowner, Hall Timberlands
ArborGen is part of our trusted team at Hall Timberlands. We've planted ArborGen seedlings for as long as I can remember and have been very happy with them.  We plant for maximum return on investment, so in the high-quality soil, we're starting to plant Varietals. The quicker you can get a stand to sawtimber, the better.
Mark Karnes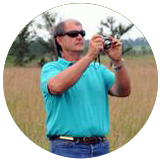 Mark Karnes, The Ross Foundation
We needed a partner to help us meet the requirements of each stand-level forest management objective. The staff at ArborGen works with us to understand our site-specific requirements to help us achieve specific goals. Their expertise and personalized attention at every step of the way make them the perfect seedling partner. They go out of their way to suit my schedule, find me trees if I'm short at the end of planting and help me to resolve any issues that might arise. I feel more confident knowing that If I need my Reforestation Advisor, he's always right there.
Robert Tassin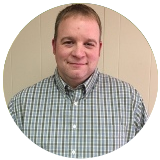 Robert Tassin, Baker Land & Timber Management
When choosing seedlings, I need a partner with strong survival rates. I find ArborGen hardwoods are healthier looking and have more lateral roots, better root systems and better survival rates than products I've purchased elsewhere. I've used the same planting crews and techniques to plant both ArborGen seedlings and competing products and the proof is in the survival. I always get a better than 90% survival rate from ArborGen hardwoods.
Tim Buckley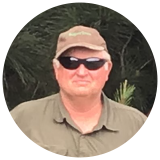 Tim Buckley, Tree Planter
As a tree planter, my primary concern is avoiding seedling mortality. As a long-time ArborGen customer, I have only had one issue with mortality. ArborGen replaced the seedlings no questions asked, and gave me extra to cover my labor costs. They always do whatever they can to make things right. They are great to work with and always accommodating when I have a special need that arises.
JD Neeley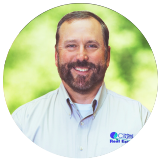 JD Neeley, Neeley Forestry Services
Our clients include banks, law firms, accounting firms, trust departments, timber companies and non-industrial private landowners, and in the past, meeting their demands sometimes felt overwhelming.  ArborGen is an integral part of our team because they allow us to choose seedlings to fit any client's objectives and budget, and they provide the service, information and follow up to make certain those seedlings are going to perform their best and get the maximum return.
Jib Davidson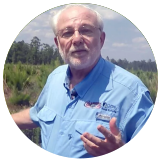 Jib Davidson, Columbia Timber Company
If a landowner wants to maximize net revenue, ArborGen seedlings are the way to go. These trees will be harvested in less time, with more volume and more sawtimber per acre. ArborGen seedlings knock your socks off!
Charles Kemp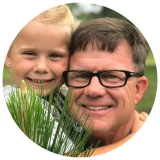 Charles Kemp, Marshfield Forest Service
Choosing ArborGen as our primary seedling supplier has reduced the total sum level of stress in my life. ArborGen has good pricing on a wide range of seeding genetics and can provide those seedlings in a timely manner. Quality, punctuality and price are key to a successful tree planting season.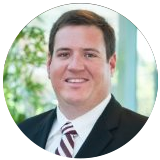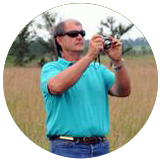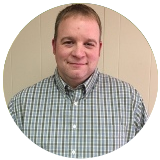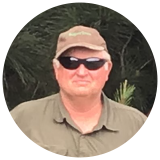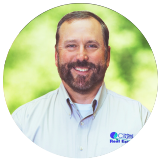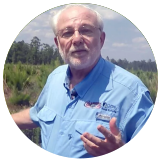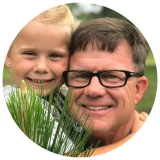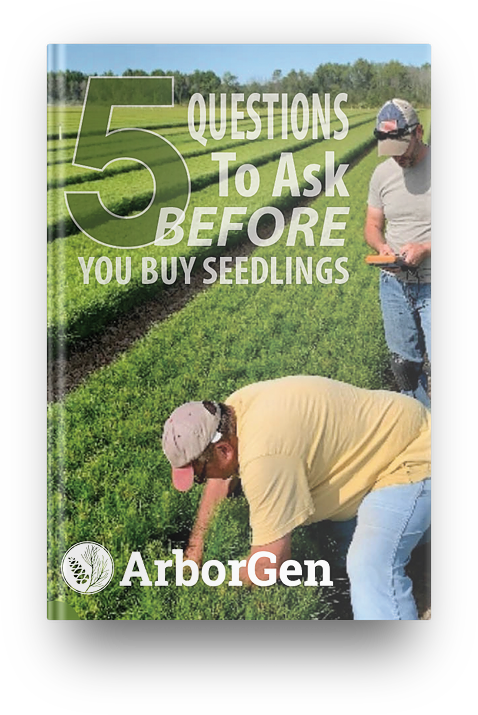 Find Out the Top 5 Questions
You Need to Ask BEFORE
Buying Seedlings (from anyone)
We want you to feel confident you know how to make the best choice for your unique land and goals. We value your information and only want to provide you with actionable, valuable information we think you will find helpful and nothing 'salesly'.  Download our free PDF today!
FIND AN ADVISOR OR NURSERY