Help to Maximize Your Enjoyment and Profits from Your Forest


Get customized advice for your land from seasoned foresters
Help to Maximize Your Enjoyment and Profits from Your Forest

Get customized advice for your land from seasoned foresters
We know you want to be a proud steward of your family's land, but the choices can seem overwhelming and frustrating. It can be stressful to figure out whether to plant, and what to plant. Our expert Reforestation Advisors will advise you about your unique land as if it were their own. They are here to support you whenever you need them.


Slide 1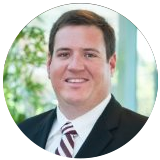 ArborGen is part of our trusted team at Hall Timberlands.

We've planted ArborGen seedlings for as long as I can remember and have been very happy with them.

We plant for maximum return on investment, so in the high-quality soil, we're starting to plant Varietals. The quicker you can get a stand to sawtimber, the better.
Slide 2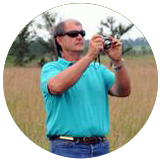 We needed a partner to help us meet the requirements of each stand-level forest management objective.The staff at ArborGen works with us to understand our site-specific requirements to help us achieve specific goals.

Their expertise and personalized attention at every step of the way make them the perfect seedling partner. They go out of their way to suit my schedule, find me trees if I'm short at the end of planting and help me to resolve any issues that might arise. I feel more confident knowing that If I need my Reforestation Advisor, he's always right there.
Help to Maximize Your Enjoyment and Profits from Your Forest
Unbeatable Expertise & Value
Every ArborGen Reforestation Advisor has an array of relevant skills to help you make the best decisions
Many ArborGen RAs are forest landowners just like you

When, How and Where You Want It
We SMART-LOAD™ each and every box or bag of your seedlings to ensure optimal freshness.

Leverage your Reforestation Advisor's years of education & experience to get a customized seedling plan for your land
We're here for you through planting & beyond
Highly Automated Somatic Embryogenis Production Platform

Contact Your Reforestation Advisor
 

Set your goals and create a customized seedling plan utilizing your RA's extensive forestry experience.

Prepare Your Land & Plant Your Seedlings
 

Feel secure knowing your reforestation partner is here whenever you need us.

Enjoy Feeling Proud & Confident
 

Know you have made a smart investment that will protect your family's financial future no matter what happens in the evergreen tree timber market.
What Makes ArborGen's Customer Service So Different?

 
Growing the healthy, valuable forest you want for your family's future will take more than just planting seedlings. You only one chance to get it right so this 25-year reforestation decision can seem overwhelming. You need more than a salesperson. You need a trusted partner who cares as much about your long-term success as you do.
Our "Beside You Every Step of the Way" Promise
We Will:
Advise you about your land as if it were our own.
Always communicate with you in a clear, transparent way with integrity.
Always  be dedicated to providing the best performing seedlings available anywhere.
Be here for you whenever you need us.
Be there when you harvest in 25 years!  We're both in this for the long haul.
FIND AN ADVISOR OR NURSERY